Most Popular
Plus
Fully automated vehicle tracking PLUS a driver management app.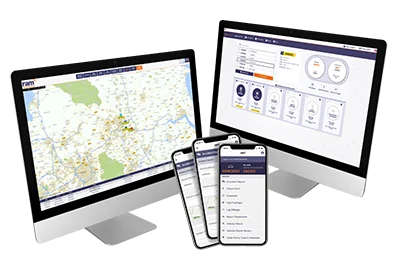 GPS Vehicle Tracking (1 minute updates)

Mobile App Access Included

Detailed Vehicle Reports

Automatic Mileage Reporting

Cloud-Based Software

Scheduled & Automated Alerts

Driver Behaviour Monitoring

3 Years Reporting History

Fleet Management Reminders
Including Insurance, Service, Lease and Breakdown
RAM Assist - Driver's App (All Features)
Vehicle Checks (Customisable checklists & defect reporting)

Fuel Purchase Submissions (Receipt image capture)

Expense Management (Receipt image capture)

Clock on and out and provide proof of attendance

Breakdown Alerts & Reporting

Accident Alerts & Reporting
Exclusive Extras Included
RAM Exclusive bp fuel card - 10p per litre discount at the pump if your vehicles fill up once a month or do 5,000+ miles annually, this saving alone more than pays for this upgrade! A saving of £300 per vehicle per year!

Free Automatic DVLA Driver Licence Check. Worth £6.00 per lookup!